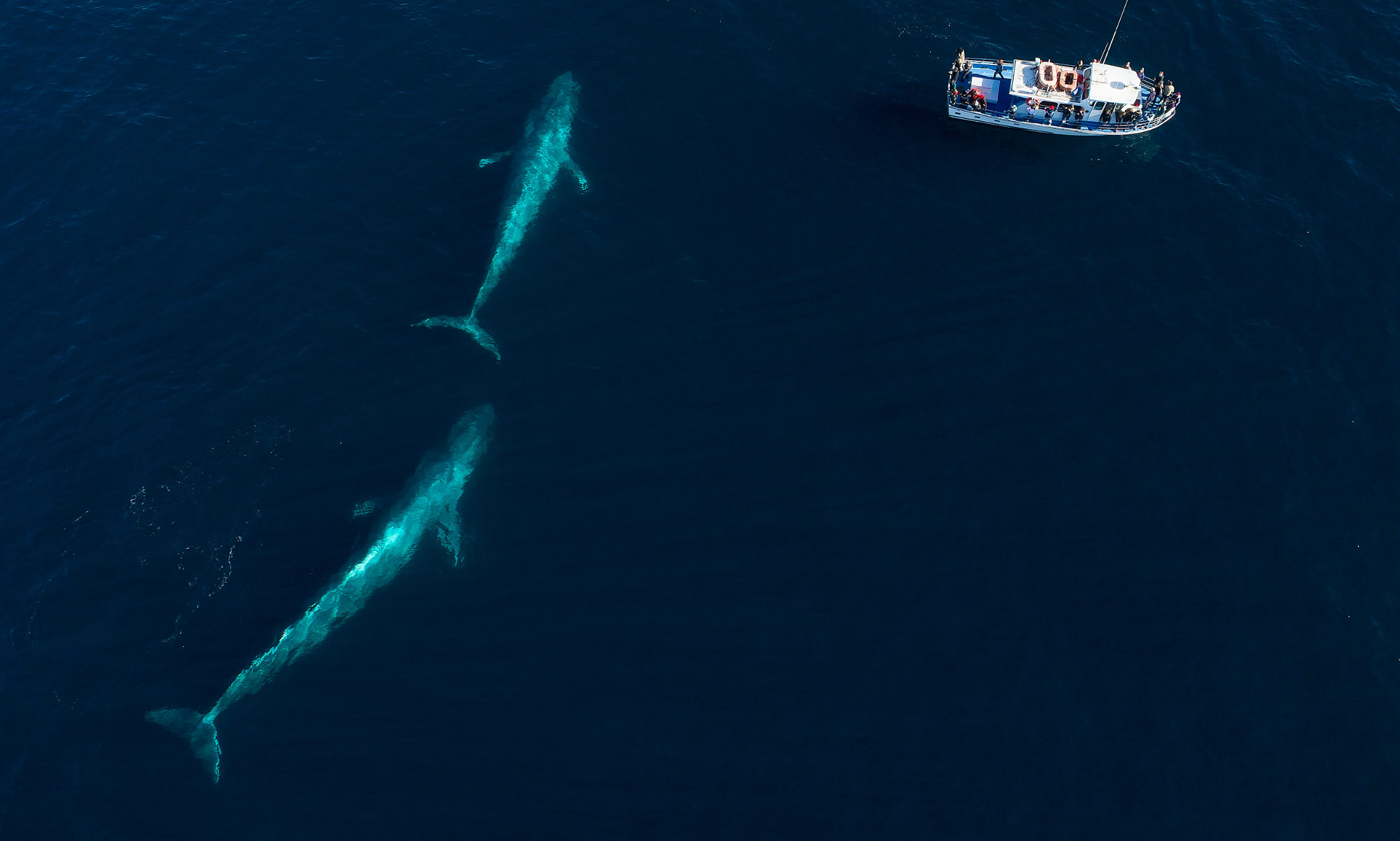 Loreto Marine Reserve • Blue Whales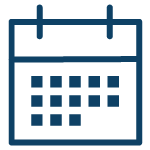 Mid-January – Mid-March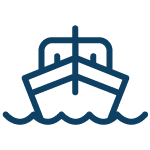 Nautilus Gallant Lady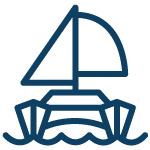 Mango Wind
Hop aboard our private charters to seek out the largest mammal that has ever existed: the blue whale.
Blue whales spend the majority of their time patrolling the deep ocean trenches of the Pacific Ocean. However, like so many other vacationers going to Baja Mexico, for two months every winter, these giants make their way up the Sea of Cortez, when the plankton is densest, to congregate, mate and breed.
While blue whales are the stars of Loreto, there's a plethora of incredible wildlife to witness, including fin whales, humpback whales, super pods of dolphins, and, if you're lucky, sperm whales.
A Whale of an Adventure
Loreto Marine Reserve is just a hop, skip, and a jump (or a five-hour drive) from San Ignacio Lagoon, meaning you can combine the friendliest whales in the world with the largest. We can also transfer you by charter aircraft, which takes around 45 minutes. Easy breezy.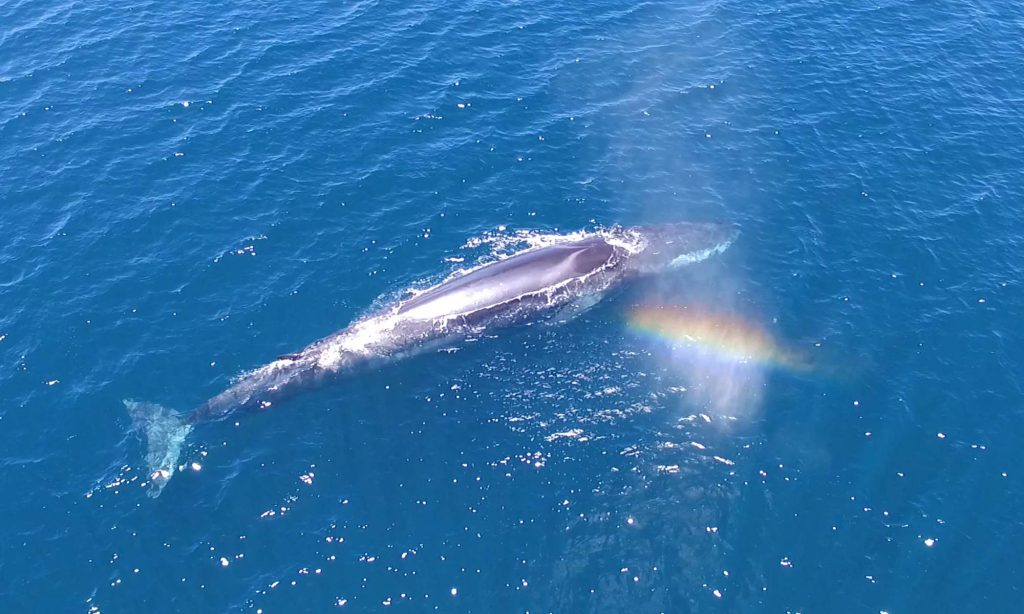 Excited About Loreto Blue Whales?