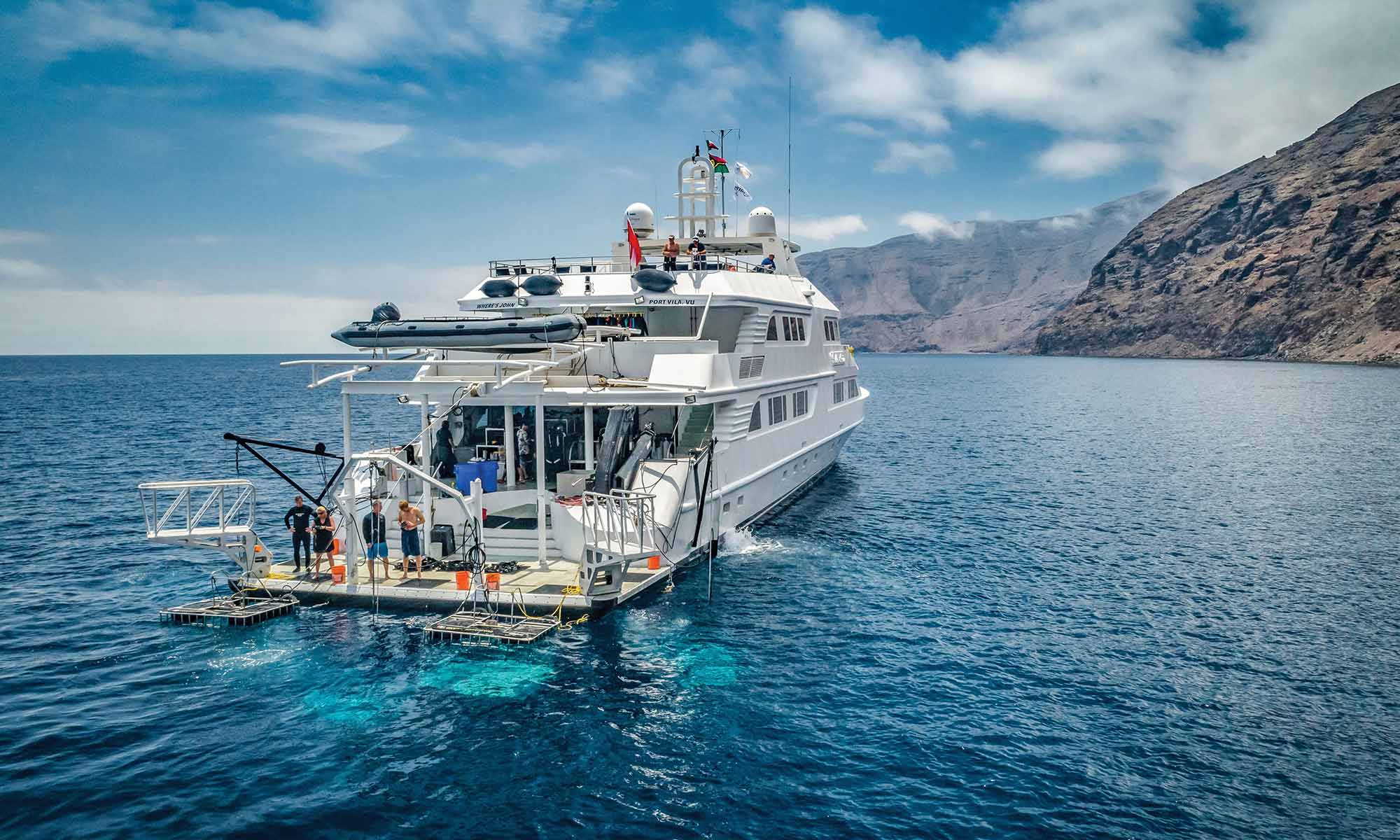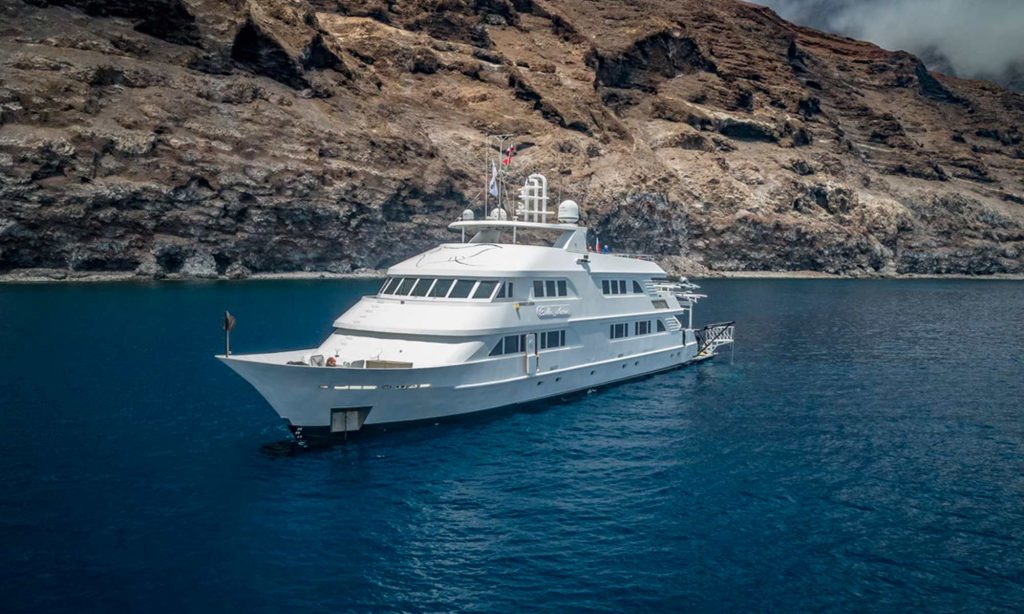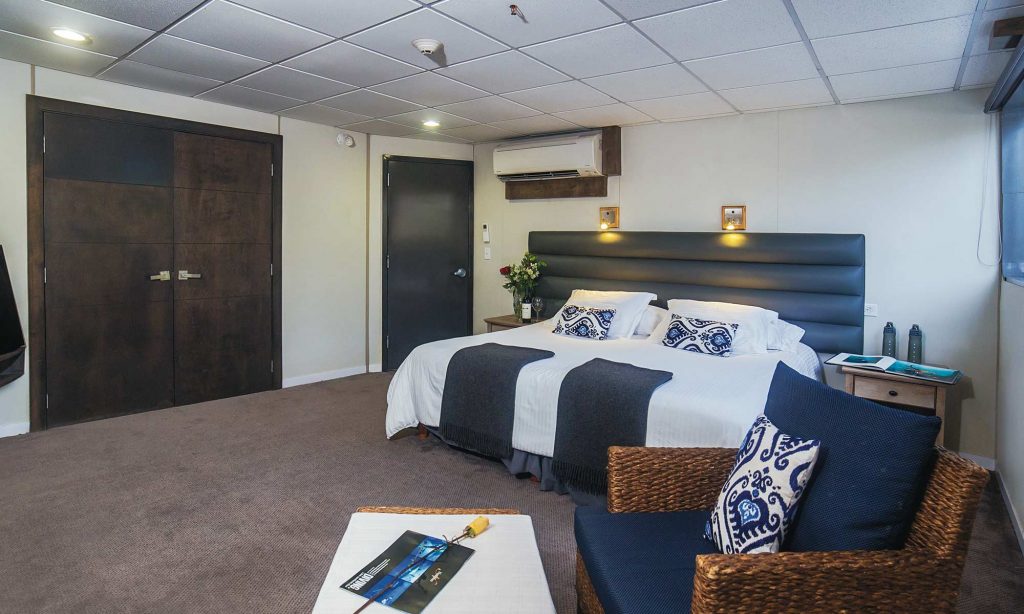 Nautilus Belle Amie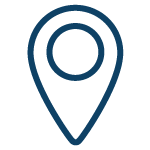 Guadalupe
The Nautilus Belle Amie is big beautiful 147-footer launched in 2015. While she may not be quite as finely fitted out as our 116-ft expedition yacht, her real luxury comes from her size, sea kindliness and immense amount of interior and exterior space. The ship can accommodate up to 32 guests but is also the favorite of repeat clients who book the entire ship just for themselves in two very nice premium suites.
Luxury Accomodation
• Large, stabilized expedition ship
• Choice of staterooms, superior suites and premium accommodation, all ensuite
• Full complement of kayaks, paddle boards and zodiac style skiffs
• Fine dining
• All the creature comforts, from a bubbling hot tub to beautiful linen and single malts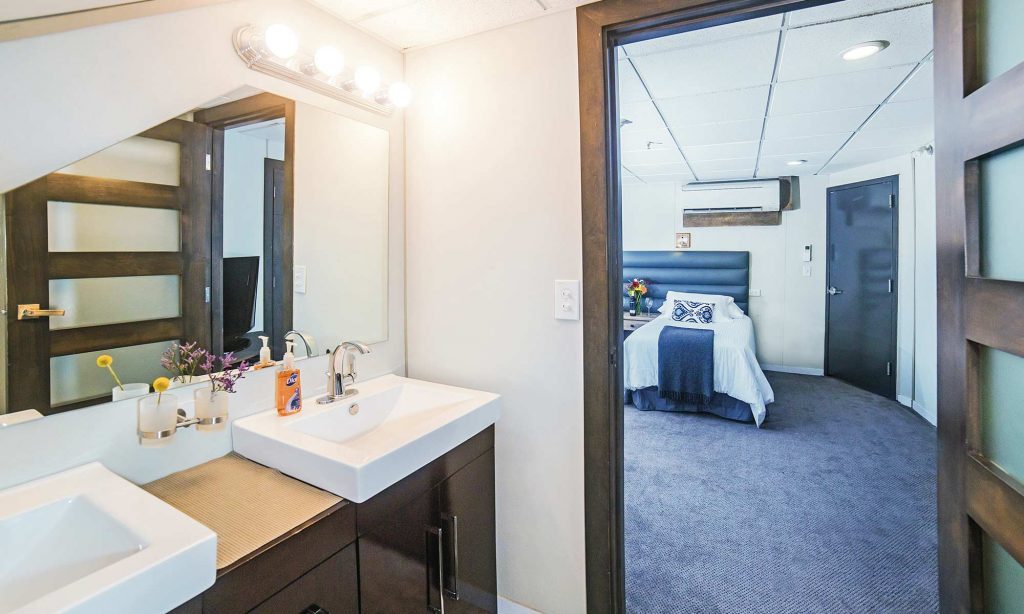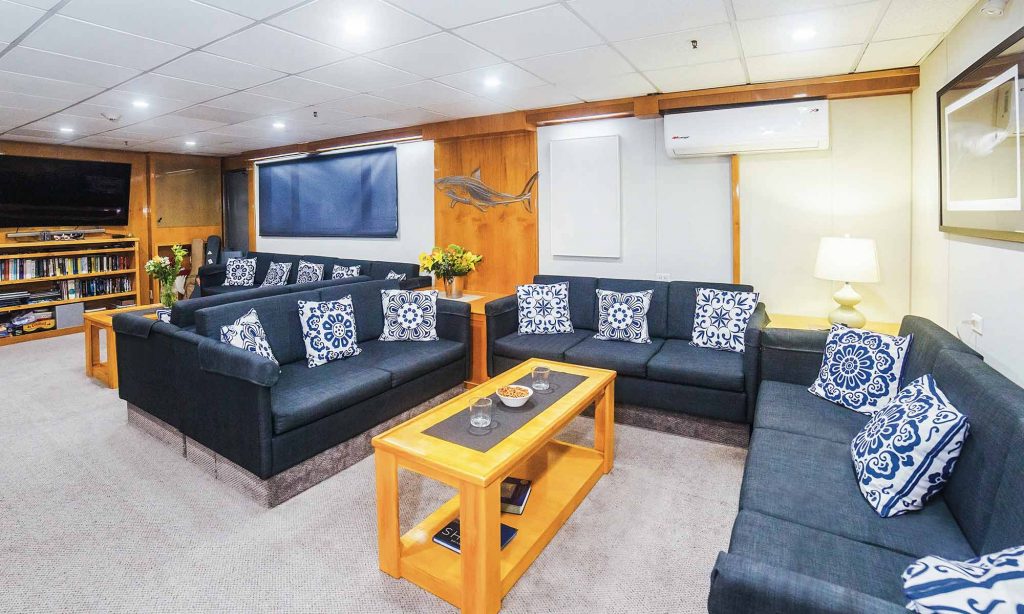 Suites
Six Superior Suites
The superior suites on the wheelhouse deck feel as if you are staying in a nice hotel room. They are that spacious and have large outside windows! They can be configured with a California king bed or two doubles (Inde, Cuervo, Dofleini, Rosario, Nautilus & Swell).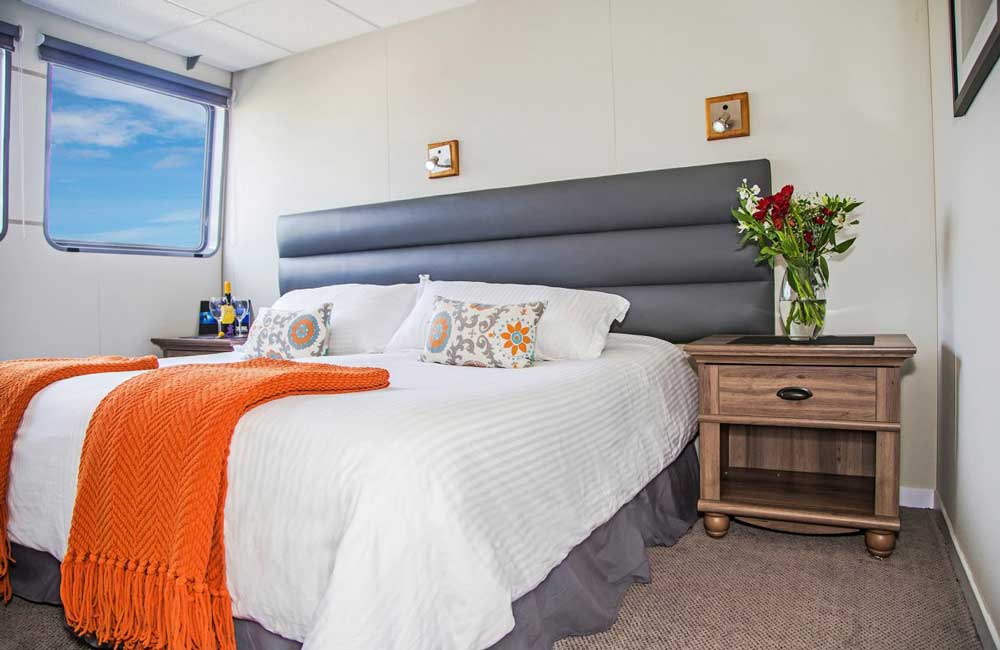 Two Premium Suites
Our two premium suites on the main deck are very spacious with large outside windows, sitting area, flat screen TV, individually controlled air conditioning and ensuites with double sinks! Can be configured with either a California king bed or 2 doubles (Emerald & Cortes).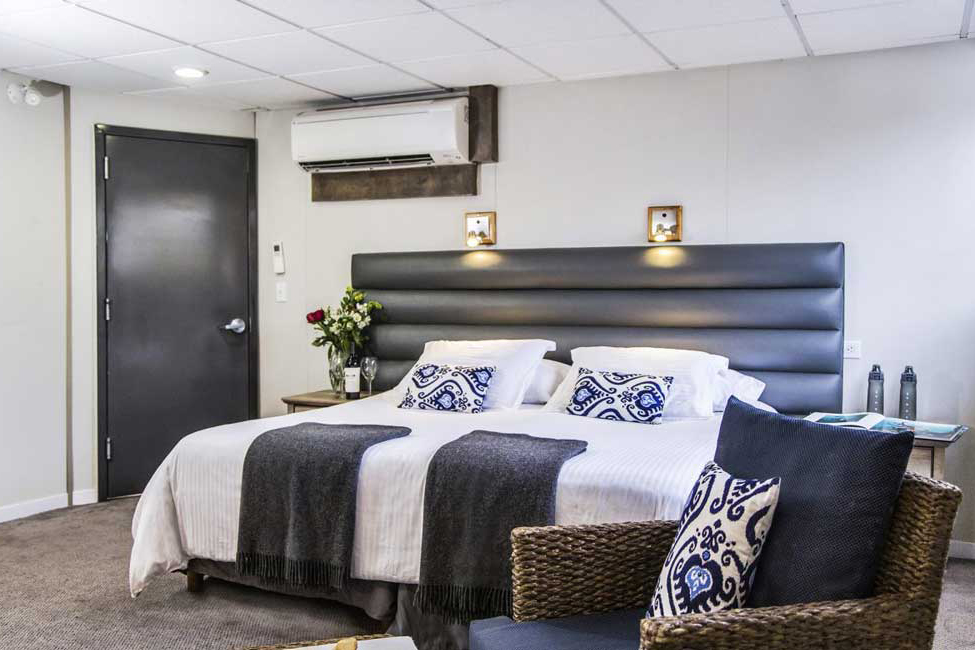 Destinations
Guadalupe Great White Sharks
Thanks to Hollywood, great white sharks might be the most misunderstood marine creature to patrol the ocean. Yet these powerful predators are one of the most humbling, awe-inspiring sights to witness out in the blue. For the crème de la crème of great white shark encounters, Guadalupe simply can't be beaten.