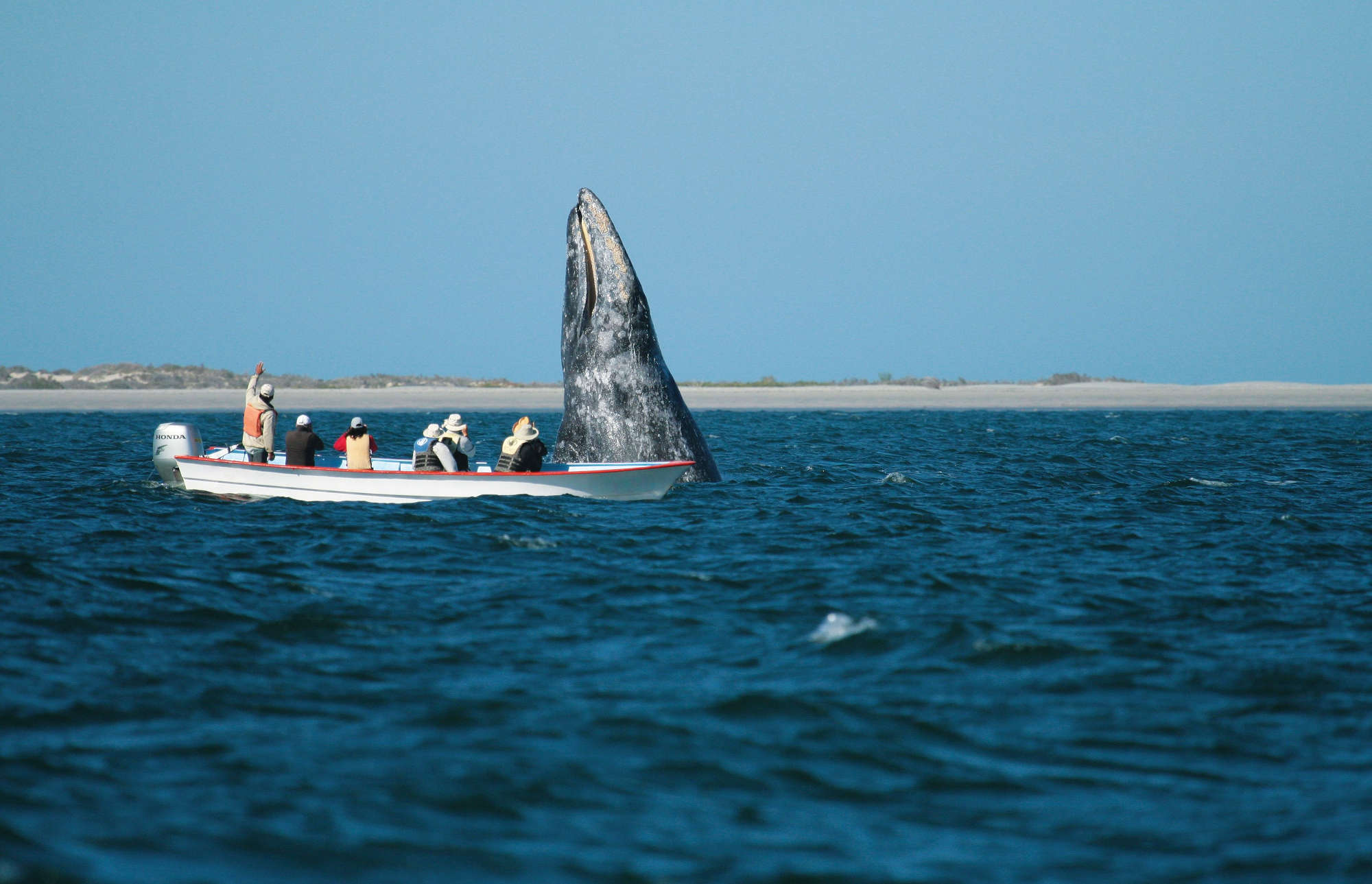 Magdalena Bay • Kayaking and Gray Whales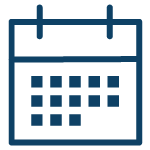 Mid-January – March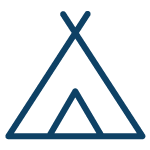 Luxury Camp
Only a hop, skip and a jump from Cabo (or a five-and-a-half-hour drive north), Magdalena Bay, bordered by the vast turquoise ocean, is a smorgasbord of sandy desert dunes, thick mangroves, lagoons, and channels. But the main draw to this remote region lies in its wholly unique wildlife encounters…
Magdalena Bay is one of the very few places in the world where guests can have close, intimate encounters with gray whales (another being San Ignacio Lagoon). While San Ignacio Lagoon reigns king for gray whale encounters (it is the first, and for some, only stop on their epic migration from the Arctic), Magdalena Bay is the perfect option for those wanting to combine extraordinary gray whale encounters with kayaking adventures.
Accompanied by our knowledgeable guides, spend blissful days searching for these gentle giants, although, chances are, they'll be the ones searching for us. Witness them approach our pangas to roll, breach, spyhop (where they bob their heads above the water to get a better view) and tend to their young.
The fun doesn't end there, each day brings a different experience. We'll take you to see a variety of birds en masse (keep your eyes peeled for bald eagles or the endemic gray thrasher), kayak in the mangroves, or go ashore on the beautiful white sand dunes. You'll also have the opportunity to visit a beautiful, little-known destination that is not easily accessible from the more popular gateways to Baja, where you will find ancient rock paintings carved by the Cochimí indigenous tribe.

Excited About Magdalena Gray Whales & Kayaking?